The Committee on Complaints against Private Healthcare Facilities ("Complaints Committee") is a statutory committee established under the Private Healthcare Facilities Ordinance ("the Ordinance") (Cap. 633) to handle complaints against licensed private healthcare facilities ("PHFs") (including hospitals, day procedure centres, clinics and health services establishment)Note 1 related to matters happened after the licence is put into effect.
Note 1:
At present, all private hospitals and day procedure centres are issued licences under the Ordinance. Please visit the website of Office for Regulation of Private Healthcare Facilities for details.
---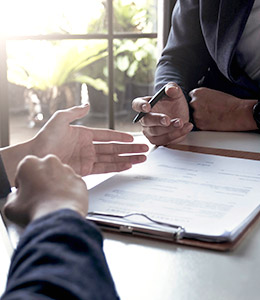 The functions of the Complaints Committee under the Ordinance are:
To advise the Director of Health ("DoH") on the policies on complaints management for PHFs;
To receive and consider complaints against PHFs ("facility complaints");
To make recommendations to the DoH on matters relating to facility complaints, including whether to take any regulatory action against the PHFs concerned;
To refer, in appropriate cases, facility complaints to regulatory authorities for any follow-up action;
To make recommendations to PHFs on any improvement measures;
To report to the DoH any general regulatory issue arising from the facility complaints handled by the Complaints Committee;
To publish summary reports on a regular basis on the facility complaints handled by the Complaints Committee and the recommendations made by the Complaints Committee to the DoH and the PHFs concerned; and
To publicize how complaints may be made to the public.